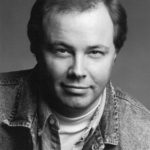 Dr. Harry Dunstan, tenor, musicologist, accompanist, translator, stage director, lecturer, independent scholar, and raconteur, is the Founding Artistic Director of The American Center for Puccini Studies. From his earliest years, he always marveled at the transformative power of music. As a little boy attending church with his family in Tidewater, Virginia, he was always amazed how the majestic sounds of the pipe organ and the congregational singing could thrill, inspire, and transform. He learned early on that music, above all else, was to be experienced! He also understood, because he felt it, that the mere experience as a listener was enough to transport him. Those early musical/spiritual encounters led to a lifetime of loving music and a continuing, abiding, profound appreciation for the healing and regenerative powers that music offers humanity. With full confidence, he believes that we move through life as creations of spirit having human experiences within "the song of life." Nothing speaks to this existence more than music, and nothing has the power to raise our vibration and heal us more than music. Music forces us to remember and experience our latent spirituality and enables us to heal ourselves and others as we evolve to greater creations.
Dr. Dunstan was awarded a Ph. D. "With Distinction," (back when that actually meant something) in Historical Musicology from Catholic University, and he also holds a Masters' Degree in Vocal Performance from Catholic University, and a BA in Music History from Old Dominion University. He serves as a consultant to opera companies, conductors, and musicians on every continent, save Antarctica, and has been a musical advisor to renowned movie producer, Peter Jackson. Dr. Dunstan has translated rare Italian, French, and German texts; recovered obscure performing editions of operas and brought them to dramatic life on the stage; and championed the great universal humanity of Puccini's music through the work of the American Center for Puccini Studies. He has transformed lives with his voice, his teaching, and his BBQ, and has enabled thousands of people to find unexpected relevance and beauty in the classical music art form.
In addition to his international reputation as a Puccini singer and scholar, Dr. Dunstan also presents seminars on Music and the Emotional Brain in the burgeoning field of Neuro-Aesthetics. His far-ranging interests include music, music history, anthropology, neurology, philology, mythology, phenomenology, (lots of other subjects that end in "ology"), linguistics, theatre, comparative religion, sports, wine, and every kind of BBQ! He is also probably the only Musicologist ever accused of being "too funny"! He believes that as humans we are most set apart by our unique abilities to make music, cook, and, above all, treat and heal those that are ill. As we move through life as creations of compassion, and seek to nourish "body and soul," Dr. Dunstan believes that our greatest guide and animating force is music.