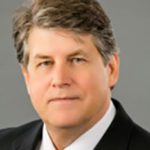 Richard H. Moeller is a partner at Moore Heffernan Moeller Johnson & Meis, LLP. His general practice includes, but is not limited to, Litigation, Employment Law, Commercial Law, Banking Law, Bankruptcy, Education Law, Real Estate, and Vaccine Injury Law.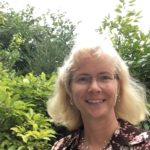 Linda Shenk joined the Board of Directors for Humanities Iowa because she is interested in Iowa's stories – from those of decades of diverse immigration to those of our prairies and rivers.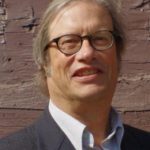 This is Steve's second term on the Humanities Iowa board. He has degrees from Grinnell College, University of Kansas, and University of California at Berkeley. He also worked as a social worker and as a union representative.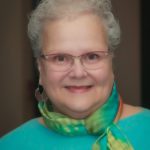 Karen Mitchell is a Professor in the Department of Communication Studies at the University of Northern Iowa where she teaches courses in Performance Studies and Critical Communication Pedagogy.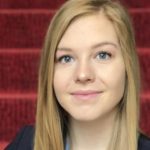 Courtney Craig is from Winterset, Iowa. She is a student at Simpson College where she majors in Political Science and Human Services with a concentration in Women Studies and Public Policy.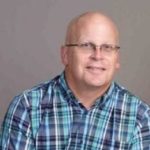 Peter Drahozal is the seventh of seven kids from a close-knit, musical family hailing from Cedar Rapids. He has pursued many different fields but music is his lifelong passion.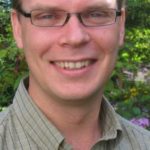 Trevor Harvey is an associate professor of instruction in ethnomusicology at The University of Iowa, where he teaches a range of courses focused on global music traditions, social justice in Latin American music, local music cultures, and ethnographic research methodologies.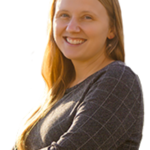 Elizabeth Hoover de Galvez
Elizabeth Hoover de Galvez is an adult services librarian at the Des Moines Public Library where she is responsible for programming and outreach for the Central Library. She records a monthly program called Spark Stories.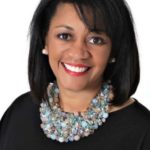 Ms. Treyla M. Lee is a native of Sioux City, IA. Treyla has a Masters Degree in Education from Wayne State College in Wayne, NE and currently employed as a Recruiter for Wendy's Wonderful Kids/Dave Thomas Foundation/Four Oaks Family & Children's Services.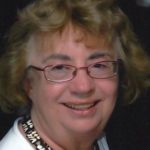 Rosemarie Ward of Okoboji was born in Fort Dodge, Iowa. She attended public schools in Fort Dodge and in Des Moines, graduated from St. Joseph's Academy high school in Des Moines and received a BS in education from Drake in 1968.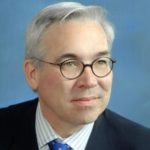 Jack Wertzberger, an institutional development specialist, has been appointed to the Board of Directors of Humanities Iowa by Governor Terry Branstad. Wertzberger served as a senior development coordinator for law colleges at Georgetown University, George Mason University and as an assistant to the Dean at the University of Iowa Law College.