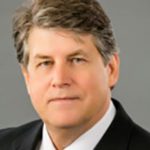 Richard H. Moeller is a partner at Moore Heffernan Moeller Johnson & Meis, LLP. His general practice includes, but is not limited to, Litigation, Employment Law, Commercial Law, Banking Law, Bankruptcy, Education Law, Real Estate, and Vaccine Injury Law.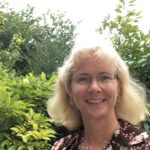 Linda Shenk joined the Board of Directors for Humanities Iowa because she is interested in Iowa's stories – from those of decades of diverse immigration to those of our prairies and rivers.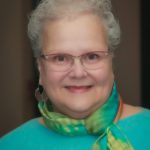 Karen Mitchell is a Professor in the Department of Communication Studies at the University of Northern Iowa where she teaches courses in Performance Studies and Critical Communication Pedagogy.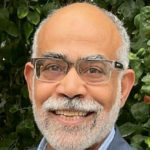 Dr. Radhi H. Al-Mabuk is professor of Educational Psychology at the University of Northern Iowa, a position he has held since 1990. Dr. Al-Mabuk served as the Department Head for four years, and directed the Master Program in Professional Development for teachers for more than a decade. Currently, Dr. Al-Mabuk serves as the Director of the Ad Astra Institute in Chicago, formerly known as the Future Institute Research Center.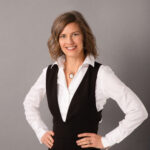 Protecting audiences from boring speakers and speeches, Tina Bakehouse has started her own company, Tina B LLC, to provide speaking and communication consulting and storytelling coaching to help heart-centered leaders and organizations internationally and nationally communicate more effectively. With more than 20 years of teaching communication and theatre (10 years at Creighton University), a former Disney Cast Member and TEDx speaker and coach, Tina is passionate about educating others to become more self-aware and enhance their speaker style.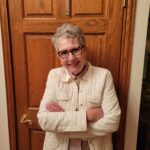 Gretta served as Professor of Theatre for Youth and Communities at the University of Northern Iowa for more than 35 years. She is thrilled to bring her love of the arts to the Iowa Humanities Board.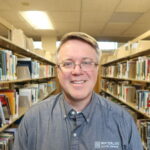 David Eckert has been working in the field of librarianship for more than twenty-five years. After completing the Library Science master's program at Kent State University, he worked for three years as a music reference librarian at Samford University in Birmingham, AL before moving abroad to serve as a school librarian for a pre-k through 12th grade bilingual school in the Dominican Republic.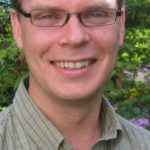 Trevor Harvey is an associate professor of instruction in ethnomusicology at The University of Iowa, where he teaches a range of courses focused on global music traditions, social justice in Latin American music, local music cultures, and ethnographic research methodologies.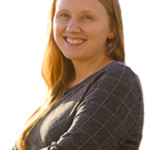 Elizabeth Hoover de Galvez
Elizabeth Hoover de Galvez is an adult services librarian at the Des Moines Public Library where she is responsible for programming and outreach for the Central Library. She records a monthly program called Spark Stories.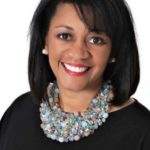 Ms. Treyla M. Lee is a native of Sioux City, IA. Treyla has a Masters Degree in Education from Wayne State College in Wayne, NE and currently employed as a Recruiter for Wendy's Wonderful Kids/Dave Thomas Foundation/Four Oaks Family & Children's Services.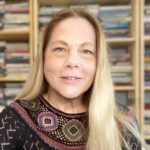 Debra Marquart is the author of seven books and the Senior Editor of Flyway: Journal of Writing & Environment. The Poet Laureate of Iowa and a Distinguished Professor at Iowa State University, Marquart teaches in ISU's MFA in Creative Writing and Environment and in the Stonecoast Low-Residency MFA Program at the University of Southern Maine.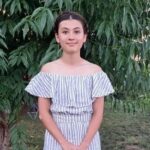 Iowa Student Poet Ambassador

Lola Nakashima-Brooke is a junior at Central High School in Davenport, IA. In 2021 and 2022 she was an intern in the Midwest Writing Center's Young Emerging Writers Program and has published in the Atlas literary magazine as well as her school literary magazine, Indigo Ink. When not writing or reading, she's either playing piano, trombone, or marching baritone. A veteran of marching band and show choir, she enjoys listening to music, eating soup, and collecting photos of romance-era paintings. She plans to attend college for teaching and creative writing.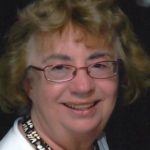 Rosemarie Ward of Okoboji was born in Fort Dodge, Iowa. She attended public schools in Fort Dodge and in Des Moines, graduated from St. Joseph's Academy high school in Des Moines and received a BS in education from Drake in 1968.